Ofsted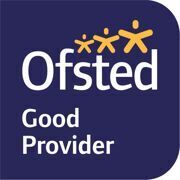 In January 2023, we were inspected by Ofsted and were pleased to retain our 'Good' rating.
The inspection found that The Avenue is a fully inclusive school, where everyone is respected and treated fairly. Our pupils enjoy learning and are aware of the high expectations we have for their behaviour.
Click here to read our latest Ofsted report
---
Here are some additional comments from the report:
Expectations for how pupils behave are high
Children in the Nursery have a strong start to school life
The curriculum is well planned and sequenced
There are appropriate systems in place to identify pupils with special educational needs and/or disabilities
In the Resource Base classes, staff create a personalised curriculum to meet the needs of all pupils
Pupils relish the chance to become a representative in the school
Pupils talk positively about the range of clubs they can attend and the ways they can represent their school
Older pupils discuss mature themes from the personal, social and health curriculum in a sensible and articulate way
Everyone has a clear understanding of their responsibility for pupils' safety and wellbeing
Pupils are taught how to be safe in a number of ways and can name a trusted adult to talk to when they are worried
---
Ofsted Parent View
You can also view what our Parents say about us by visiting the Ofsted Parent View website. If you are a parent you are also able to share your views.